;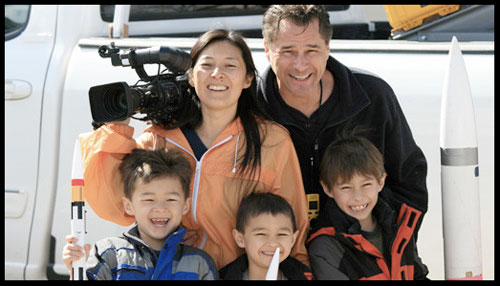 According To RadarOnline:
Watch-out Jonas Brothers! Richard Heene's three sons are forming a boy-band which will be fronted by the original 'balloon boy' himself Falcon Heene, RadarOnline.com can reveal.

Falcon, 7, who shot to international fame (and infamy) after it was falsely reported that he disappeared in one of his father's homemade helium balloons, is currently practicing with his two brothers Bradford and Ryo at his family's new home in Tampa, Florida.

And their father Richard and mother Mayumi could also appear in the band as back-up musicians, according to family friend and professional musician Smokey Miles.

Smokey, who penned the theme to Heene's recent Bear Scratcher jingle, believes the new boy band could be a hit.

He said: "They are good looking kids and talented too, so, I'm sure they could be a success.