;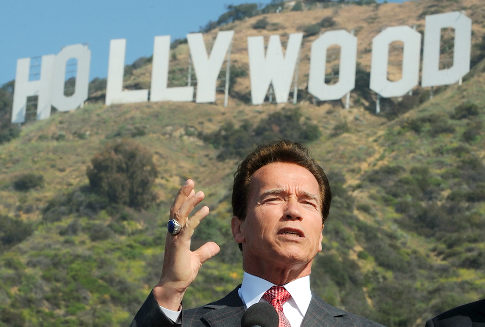 In a joint investigation by RadarOnline and Star Magazine they have determined the mother of Arnold Schwarzenegger's son is Mildred Patricia Baena.
Baena, 50, and Schwarzenegger, 63 , conceived their child 14 years ago in the family home in Pacific Palisades an exclusive enclave in Los Angeles.
Baena worked as a staff member (housekeeper) in the Schwarzenegger-Shriver home for more than 20 years before retiring in January. The housekeeper also has three other children from an ex-husband and live in Bakersfield  two hours outside of Los Angeles.
In a statement that shocked the world the action star said,"I understand and deserve the feelings of anger and disappointment among my friends and family." "There are no excuses and I take full responsibility for the hurt I have caused. I have apologized to Maria, my children and my family. I am truly sorry."
The former California First Lady Maria Shriver called the admission "heartbreaking." "This is a painful and heartbreaking time," Shriver said in a statement. "As a mother my concern is for the children. I ask for compassion, respect and privacy as my children and I try to rebuild our lives and heal. I will have no further comment."

Schwarzenegger is said to be worth over $800 million and Maria Shriver $100 million.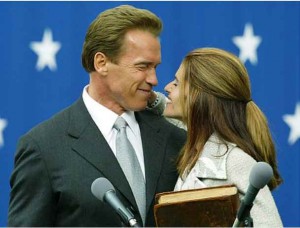 The housekeeper is not well off and RadarOnline and Star Magazine said there is a lien against Baena taken out by a security company.
Schwarzenegger and Shriver, 55, have been married for 25 years this spring and have four children.