;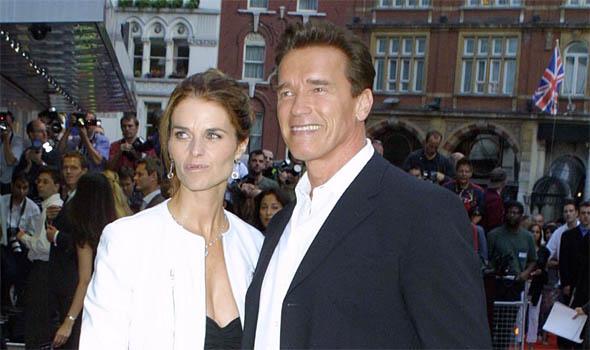 If having a baby with your domestic help while married wasn't bad enough a source close to Arnold's mistress Mildred Patty Baena ,says when Maria would leave the house in the morning Patty & Arnold would crawl into the martial bed. She even boasted to her friend she was  more of a wife than Maria because she was always there for the action star.
The source also said the homewrecker was obsessed with Maria and felt like she was naturally "gorgeous" and wanted to look like her even going as far as dressing in Maria's clothes and  also wore  her jewelry around town. Patty would also go to Maria for "love advice" and her pregnancy the result of her and Arnold's affair.
Baena's sister Miriam also worked at the Schwarzenegger home and Arnold payed for for a super-expensive party in 2001 for her 15 year-old daughter called a Quinceanera in Latin culture.
Arnold, Maria and the children attended the party where Arnold spoke and said he wanted to take care of the family because they had been so close over the years.
Baena and her love child were also at the Quinceanera, many of the invitees said they thought it was "weird" the ex-California governor would pay for such an expensive party.
Maria Shriver is reported to have hired high powered Century City divorce attorney Laura Wasser who has also represented other celebrities Britney Spears and Christina Aguilera in their divorces.