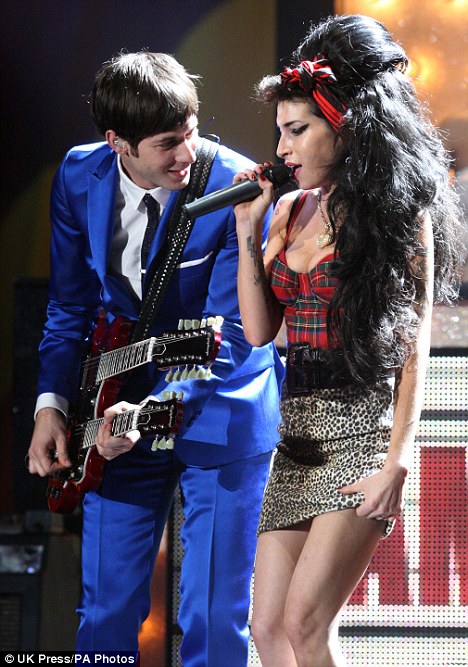 Amy Winehouse has fallen out of "love" with many of her friends and music collaborators in the past. She has now launched a scathing attack against Mark Ronson 35 her producer on the highly successful 2006 album "Back in Black"
Ronson infuriated Amy when during an interview Friday evening he took substantial credit for the success of the album.
Amy later tweeted:
ronson you're dead to me; one album i write an you take half the credit- make a career out of it? don't think so BRUV'
Over the weekend Amy seemed to have a change of heart, her spokesman said that Amy was annoyed by Ronson's comment by they will always be friends.
Amy later tweeted  Mark Ronson this apology: