;
Police have confirmed that multiple-Grammy-winning artist Amy Winehouse was found dead in her home in Camden Square in North London. All major news media have confirmed her death. The breaking news story is prompting at outpouring of tweets and posts on Twitter and Facebook across the globe.
Earlier in the day, Winehouse's manager shared a statement on Twitter: "Amy Winehouse is withdrawing from all scheduled performances. Everyone involved wishes to do everything they can to help her return to her best and she will be given as long as it takes for this to happen."
The troubled 27-year-old skyrocketed to worldwide fame thanks to her hit song, "Rehab." Many media sources are saying Winehouse died of an apparent drug overdose.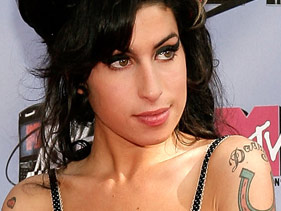 She checked back into rehab several months ago after combating drug addition for many years.
But the talented singer left a British rehabilitation program designed to help her prepare numerous European concerts. However, after staggering on stage and stumbling through her songs, Winehouse and her team cut the concert tour in Belgrade, Serbia.