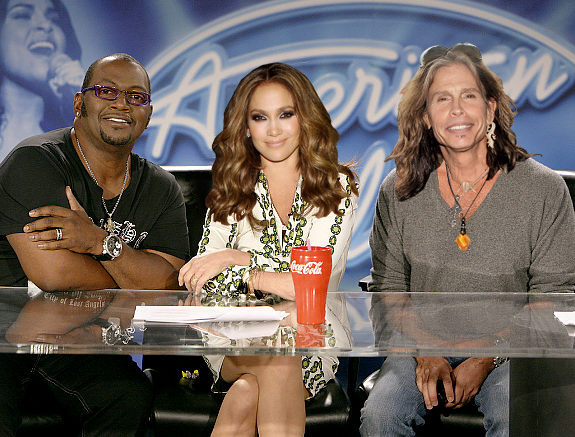 During season eight, we had Danny Gokey, who auditioned four weeks after his wife's death and went on to the finals. On Wednesday, viewers met, wept and cheered for a Chicago barista named Chris Medina, who stood by his fiancee, Juliana Ramos, after she suffered a traumatic brain injury in an accident just two months before their wedding.

In his touching story, Medina said he believed Juliana would have wanted him to audition and make it through to Hollywood. After an impressive run-through of The Script's 'Breakeven,' Steven Tyler and Jennifer Lopez asked him to bring his fiancee into the room. "We've gotta meet her," Lopez said. At this point, viewers had primarily seen photos of the happy couple before the accident.

Cue tears as Juliana is wheeled in and you get the full scope of her injuries. Seated in a wheelchair, her face partially paralyzed, she rocked back and forth either nervously or through no fault of her own.

After guarded greetings from Lopez and Randy Jackson, Aerosmith frontman Tyler bent down, embraced her as a father would and told her that Medina couldn't have done it without her.

"I just heard your fiance sing, and he's so good. You know, because he sings to you all the time. I could tell," he said, then whispered, "That's why he sings so good, because he sings to you."

It was a classic 'Idol' tearjerk moment, but in a wholly different league than something you would have seen during the Simon Cowell era. Call it the moment that Tyler officially connected with viewers of the show and, as the judges would say, "made it his own."

It's also sure to draw some criticism to the series for tugging viewers' heart strings in a clearly "emotionally manipulative" way, as  The New York Times described it.