It's official: Adrienne Maloof, 51, and Sean Stewart, the bad boy son of rock legend Rod Stewart and model mother Alana, are a couple. It has been rumoured for months the two were a couple but this was confirmed Saturday night as they were spotted leaving a dinner date at Crustacean in Beverly Hills.
Adrienne showed off her slim figure in a tiny black jumpsuit, opaque tights, black platform stilettos and finishing her look with large diamond earrings.
Adrienne is recently divorced from Beverly Hills plastic surgeon Dr. Paul Nassif with whom she was married to for 10 years before they split late last year.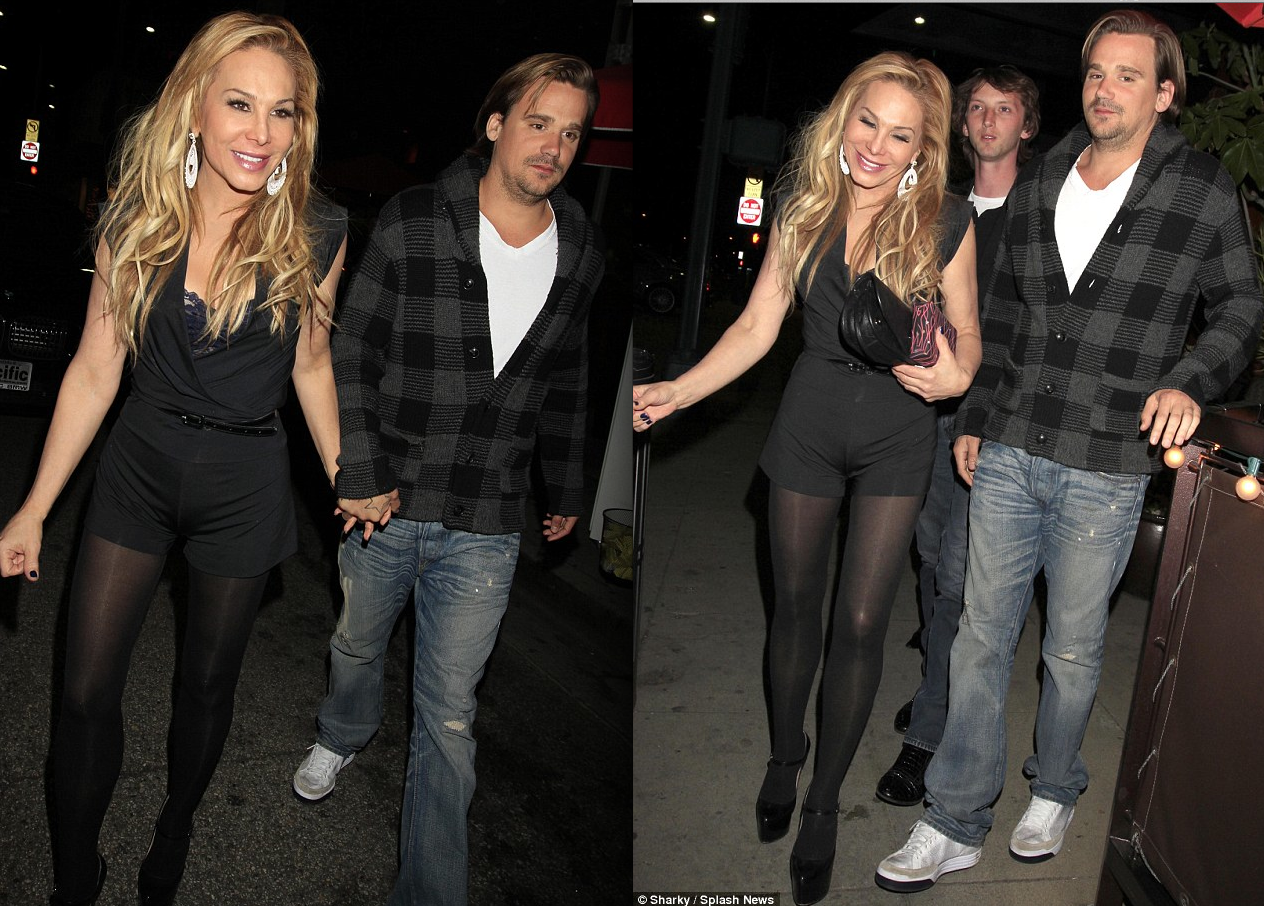 A source tells RadarOnline: 'She is casually dating people but isn't in a committed relationship with anyone. She is enjoying being single.'
Sean has battled drugs in the past and has appeared on season two of Dr. Drew's TV show Celebrity Rehab. He was arrested in Los Angeles in 2010 for driving on a suspended license, jailed in 2002 for 90 days for attacking a man outside a Hollywood nightclub, and attacked a couple with a brick in 2007 for being denied entrance to a LA party.
In 2008, he was accused of stealing his girlfriend's car after they split.