;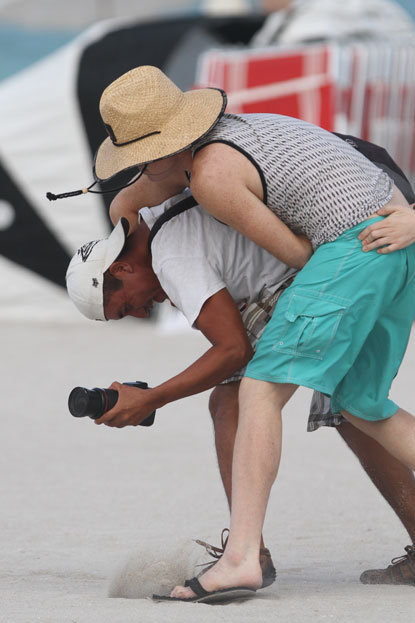 As we reported yesterday Adam Lambert was involved in an incident with a photographer in South Beach Miami. Lambert asked the photog for an hour to stop snapping pictures and when he did not comply Adam became visible angry and eventually wrestled the photog to the ground.
Later that evening the photographer filed a misdemeanor battery charge against Lambert at the Miami Police Department.
If Lambert is convicted he could face 1 year in jail or a $1000 fine.
Later that day Adam tweeted the following:
"I lost my temper for a sec but wow it felt great lol MIAMI!!!"
"Battery? Nope. I attempted to grab a camera, no punches were thrown and no one was on the ground…. It was literally harmless. If embarrassment is a crime- thats all I'm guilty of. "