;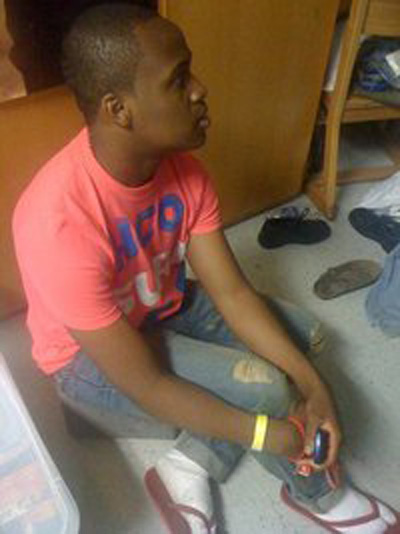 This has been taken  from PrezHilton.com. I want to repost his thoughtful comments in their entirety.
Gay, lesbian and transgender youth have a MUCH higher suicide rate than their heterosexual peers. Fact.
SOMETHING must be done to reach out to them more!!!!
Billy Lucas, Asher Brown, Seth Walsh, Tyler Clementi and now Raymond Chase, 19, from Monticello, New York.
We have just lost a 5th young soul this week – that we know of – who is either gay or the victim or gay bullying. The 5th suicide in less than three weeks and the 3rd death just this week alone!
It is just devastating for us to report that we have learned that Raymond Chase, an openly gay sophomore at Johnson and Wales University in Providence, Rhode Island , studying culinary arts committed suicide on Wednesday, several students have informed us.
The 19 year old is believed to have hung himself in his dormitory.
Ronald Martel, Ph.D., Vice President of Student Affairs and Dean of Students, sent the following email to students on Thursday.
Today I contact you with the deeply sad news of the passing of Raymond Chase, sophomore, 19, culinary arts major. The campus community is mourning the loss of this vibrant young man who leaves many JWU friends and teachers, and a loving family of Monticello, New York.
Funeral arrangements are not available at this time. As we obtain more information that can be shared, we will do so. Ray's JWU friends and the university are planning a memorial service for the campus community. Those details will be forthcoming.
In the meantime, I encourage anyone who is having a difficult time to seek the services available at Student Counseling. Our staff of professionals is here to work with all of you during this sorrowful time. Their help and confidentiality is a benefit that you should consider.
Student Counseling services are available at the The Friedman Center, 2nd floor, Harborside Campus and at Wales (formerly Plantations) Hall, 2nd Floor, Downcity Campus. Call 401-598-1016 to reach both locations.
By expressing the university community's condolences to Ray's family, I join you during this time of bereavement.
THIS HAS TO STOP!!!!!
This is a trend that is NOT FASHIONABLE!
Suicide is never an option!
Please, please, please, TALK to your sons, brothers, cousins, friends, roommates! If someone you know is gay or questioning and going through a hard time, OFFER YOUR HELP.
Sometimes people just want to know someone is there to listen.
And, if you need someone to talk to yourself, please call the trained professionals at The Trevor Project and speak anonymously!
One life lost is bad enough but 3 in one week and 5 in less than three weeks is unacceptable!!!