;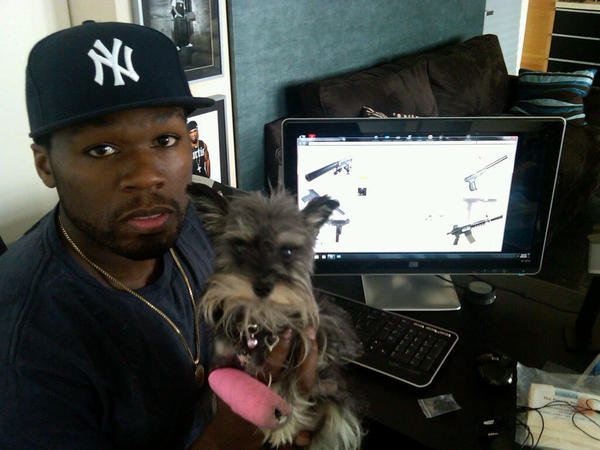 50 Cent posted this pix on his twitter page today with the following tweet:
"This is my dog Oprah Winfrey. I broke her leg cause the peta people threw paint on my coat. Fuck that!"
Whether true or not this moron has way too much time on his hands take a look at his tweets!